The Original
STAR WARS
Movie
February 10th, 2018
7 pm
Free Will Offering
Concessions will be Sold


In the Historic Municipal Building Theater
The Valentine Edition of
Truth Be Told
Real stories told by real people 
Sunday, February 11, 2018
5:45 p.m. Music
6:00 Featured Storytellers
Join your hosts Steve Russell and Kobi Shaw, as they welcome 4 featured storytellers.  Trevor Hovde, Jaci Ackerlund, Michelle Knutson and Lisa Hurlburt will be telling true tales of love – in its many faces.
Truth Be Told is a true storytell event, featuring your Colfax friends and neighbors.
Special music will be provided by singers from Colfax High School Choir, under the direction of Carrie Christensen.
Colfax Municipal Building
A free-will offer will be taken to support the theater renovation.
The Britins, Beatles Tribute Band
Sunday, March 11, 2018  2 p.m.
$20 general seating
Tickets on sale February 5th
At the Colfax Public Library,
Mark Johnson's Antique Shop
and the Colfax Messenger
In the historic municipal building theater!!!
EAST VIEW RESIDENTIAL DEVELOPMENT
FREE LOTS AVAILABLE (first come first serve basis)
'     Flyer – East View Development
'     Developers Agreement -East View Development
'     Application -East View Lot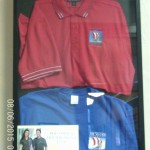 Village of Colfax shirts for Sale by order
T-Shirts $15.00
Polo Shirts $35.00
Please call to place an order 715-962-3311.